We know that moving forward with a new digital recording solution can be a major investment for agencies. That's why we've made the effort to help provide our clients with multiple options for procuring their new equipment. Whether you're in law enforcement, the director of a child advocacy center, or leading a SART team, please know that iRecord is here to help!
Buying iRecord through GSA Contracts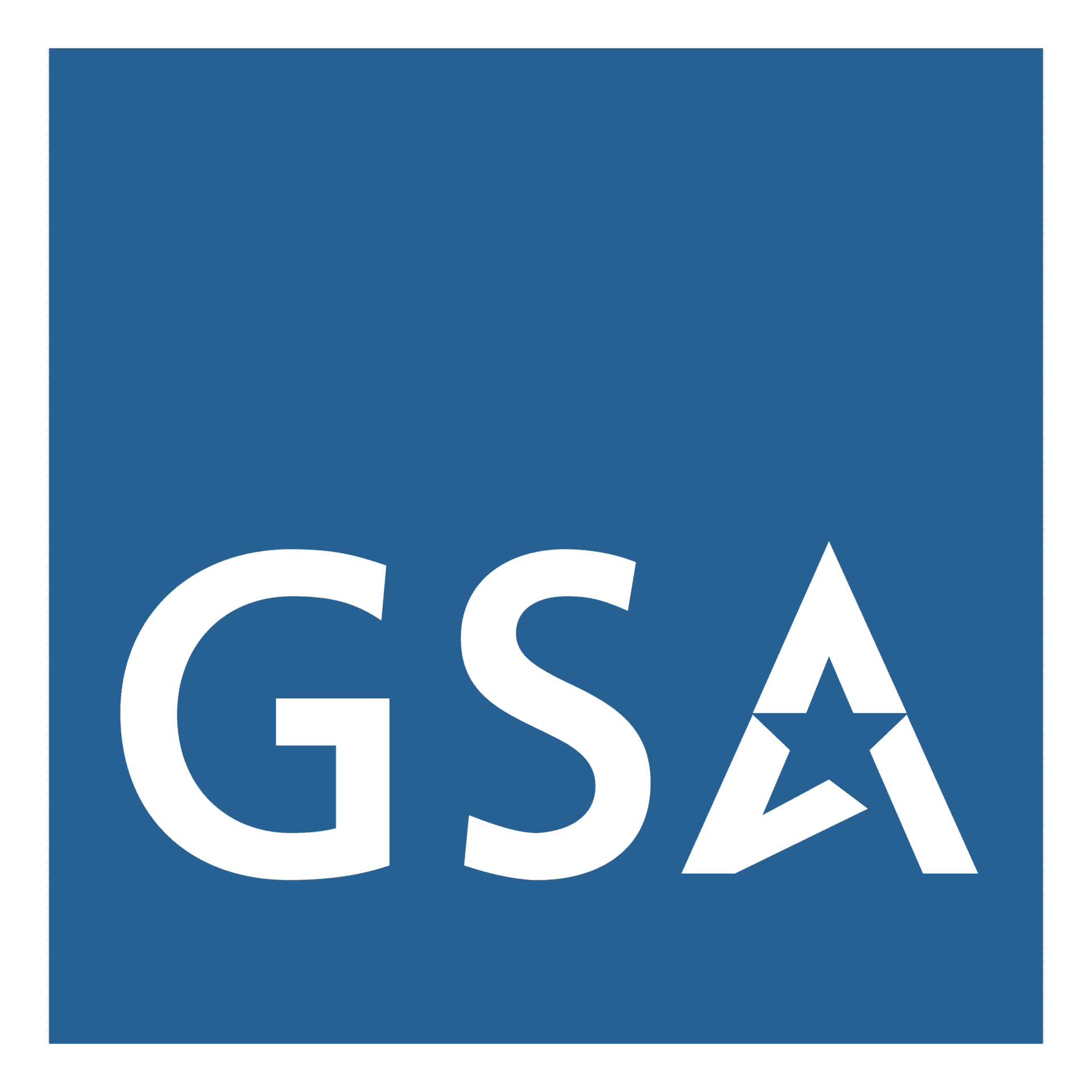 Our team is proud to collaborate with the General Services Administration (GSA). Also known as the Federal Supply Schedule—or Multiple Award Schedule (MAS)—these long-term contracts help pair government agencies with commercial companies' products and services at fair and reasonable prices.
Your interview room recording solution needs to make financial sense. Moreover, it needs to make sense long-term for your team. That's how iRecord stands out. We're always happy to consult with public safety agencies on their investment options and how to decide on the best scenario for procurement. The GSA is just one direction you can take to avoid the time-intensive formalities of bids and RFPs.
Whether you're looking to build a new facility from the ground-up or working through a major remodel to incorporate new, modern interview rooms into your site, GSA contracting can help. As an independent agency of the US government, they provide construction and management support for government agencies themselves. Taking advantage of their programs can potentially save you 15% off GSA-approved equipment, as well as other investments. That includes the iRecord solutions and other services provided by iRecord dealers.
Additionally, the GSA Schedule Contract for iRecord includes a one-year warranty for parts and labor. This is an easy way to ensure more peace of mind for your agency. But of course, our support team is at-the-ready to address any of your questions, no matter when your recording solution was first installed. It's all part of our commitment to serving our clients the best way possible and building long-term relationships.
OMNIA Partners for Cooperative Purchasing

iRecord has also connected with OMNIA Partners, one of the most experienced organizations in the nation for public sector purchasing agreements. Their services provide cooperative contracts and comparison shopping reviews to help agencies save money and make sound investments for their new hardware and software solutions.
OMNIA is a state and local purchasing consortium that agencies can collaborate with to avoid the hassle of pushing out RFPs and reviewing complex bids. This has been a great direction for the majority of our larger agency clients and partners, including the LAPD.
While OMNIA is similar to the GSA Schedule, it's designed for state and local government, while the GSA is typically for federal agencies. (Yet depending on the state and county, though, some agencies are able to purchase off GSA, as well.)
Adopting the right technology helps keep teams organized and productive, which is especially critical for law enforcement and the public safety sector. When your budget is already tight, you need an unbiased partner to help you review your options. Reaching out to OMNIA can be another smart way to make sure you're going with the right solution for your site.
Let's Get the Best Solution for Your Team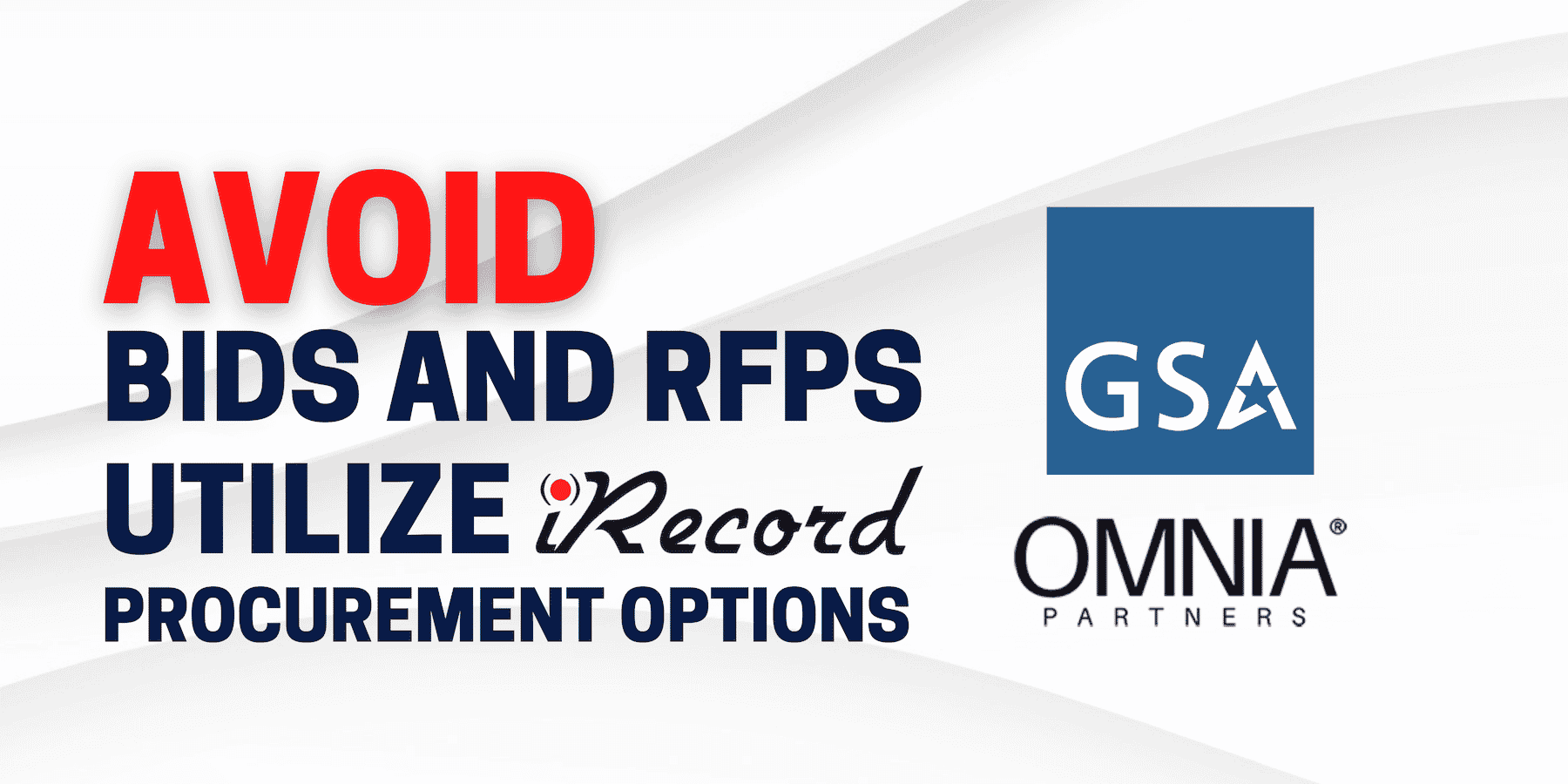 Every facility is different. Consequently, every interview room design needs to be handled as a custom-build. We have a variety of covert and discrete camera options, as well as high-quality microphones, to make your room as streamlined as possible.
Pair that with the user-friendly iRecord software for digital evidence management, and you'll have a truly modern interview room solution that will last for years to come. That means less stress with the actual recording process. Plus a more reliable and faster way to get your interview evidence to the court for review—without any hiccups along the way.
If your agency has been on the fence about making the upgrade, let's schedule an exploratory conversation. We'll show you how you can protect your budget and still get the recording solutions you need to serve your community in the best ways possible. Please don't hesitate to contact us to learn more!